Découvrez ou retrouvez les volumes des éditions University of California Press
05
mars
2011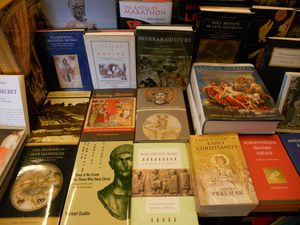 Nous accueillons en magasin, depuis peu et avec grand plaisir le travail de belle qualité des éditions américaines University of California Press. Une dizaine de titres, pour le moment majoritairement autour de l'Antiquité tardive sont dès lors sur table 95 boulevard Raspail, dont voici une sommaire présentation :
(À noter que sauf précision contraire, tous ces superbes ouvrages sont reliés et cousus sous jaquette, dans une typographie irréprochable, de vrais objets élégants et solides comme nous les aimons et les regrettons dans l'édition francophone – majoritairement.)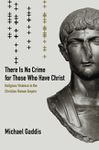 Michael Gaddis, There Is No Crime for Those Who Have Christ, Religious Violence in the Christian Roman Empire, 2005, 396 pages, 49 €.
"There is no crime for those who have Christ," claimed a fifth-century zealot, expressing the belief of religious extremist that righteous zeal for God trumped worldly law. This book provides an in-depth look at religious violence and the attitudes that drove it in the Christian Roman Empire of the fourth and fifth centuries, a unique period shaped by the marriage of Christian ideology and Roman imperial power.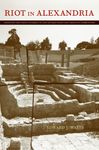 Edward J. Watts, Riot in Alexandria. Tradition and Group Dynamics in Late Antique Pagan and Christian Communities, 2010, 290 pages, 49 €.
This innovative study uses one well-documented moment of violence as a starting point for a wide-ranging examination of the ideas and interactions of pagan philosophers, Christian ascetics, and bishops from the fourth to the early seventh century.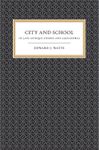 Edward J. Watts, City and School in Late Antique Athens and Alexandria, 2006 [broché collé], 288 pages, 22 €.
"Watts offers a new interpretation of the history, social, and religious dynamics of the schools…. A solid study." The Anglo-Hellenistic Review.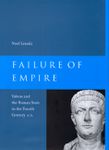 Noel Lenski, Failure of Empire, Valens and the Roman State in the Fourth Century A.D., 2002, 454 pages, 69 €.
This book is the first comprehensive biography of the Roman emperor Valens and his troubled reign (364 -378 A.D.). Valens will always be remembered for his spectacular defeat and death at the hands of the Goths in the Battle of Andrinople. This singular misfortune won him a front-row seat among history's great losers. Valens had not, however, entirely failed in his job as an emperor.
Aucun équivalent disponible en langue française.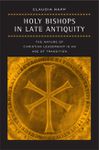 Claudia Rapp, Holy Bishops in Late Antiquity. The Nature of Christian Leadership in an Age of Transition, 2005, 346 pages, 49 €.
Between 300 and 600, Christianity experienced a momentous change from persecuted cult to state religion. One of the consequences of the shift was the evolution of the role of the bishop – at the highest Church official in his city – from model Christian to model citizen.

Brouria Bitton-Ashkelony, Encountering the Sacred. The Debate on Christian Pilgrimage in Late Antiquity, 2005, 250 pages, 45 €.
Asking how the emerging notion of sacred geography challenged leading intellectuals and ecclesiastical authorities, Brouria Bitton-Ashkelony deftly reshapes our understanding on early Christian mentalities by unraveling the process by which a territory of grace became a territory of power.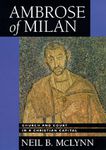 Neil B. McLynn, Ambrose of Milan, Church and Court in a Christian Capital, 1994, 406 pages, 64 €.
Admirably and logically organized, the book traces the chronology of Ambrose's public activity and reconstructs important events in the fourth century. McLynn's zesty, lucid prose gives the reader a clear understanding of the complexities of Ambrose's life and career and of late Roman government.

Leslie Dossey, Peasant and Empire in Christian North Africa, 2010, 352 pages, 55 €.
This remarkable history foregrounds the most marginal sector of the Roman population, the provincial peasantry, to paint a fascinating new picture of peasant society.
Aucun équivalent en langue française.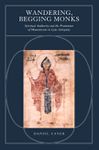 Daniel Caner, Wandering, Begging Monks. Spiritual authority and the Promotion of Monasticism in Late Antiquity, 2002, 325 pages, 62 €.
An apostolic lifestyle characterized by total material renunciation, homelessness, and begging was practiced by monks throughout the Roman Empire in the fourth and fifth centuries. Focusing on devotion practices, Caner draws together diverse testimony from Egypt, Syria, Asia Minor and elsewhere.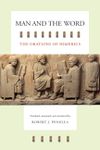 Himerius, Man and the World, The orations of Himerius, translated, annotated and introduced by Robert J. Penella, 2007, 312 pages, 49 €.
This fully annotated volume offers the first English translation of the orations of Himerius of Athens, a prominent teacher of rhetoric in the fourth century A.D. Man and the World contains seventy-nine surviving orations and fragments of orations in the grand tradition of imperial Greek rhetoric stretching from the Second Sophistic to the School of Gaza.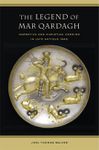 Joel Thomas Walker, The Legend of Mar Qardagh. Narrative and Christian Heroism in Late Antique Iraq, 2006, 345 pages, 49 €.
This pioneering study uses an early seventh-century Christian martyr legend to elucidate the culture and society of late antique Iraq. Translated for the first time from Syriac into English, the legend of Mar Qardagh introduces a hero of epic proportions whose characteristics confound simple classification.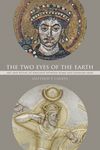 Matthew P. Canepa, The Two Eyes of the Earth. Art and Ritual of Kingship Between Rome and Sasanian Iran, 425 pages, 64 €.
This study examines a pivotal period in the history of Europe and the Near East. Spanning the ancient and medieval worlds, it investigates the shared ideal, while often generating conflict during the four centuries of the empires' coexistence (224-642), also drove exchanges, especially the means and methods Roman and Persian sovereigns used to project their notions of universal rule: elaborate systems of ritual and their cultures' visual, architectural, and urban environments.
Retrouvez tous ces ouvrages en librairie, dans notre rayon Antiquité tardive.